My new Dooney to be...
Anyone that knows me in person knows how proud I am of my Dooney and Bourke purse. It's the first purse I've had that cost more than $20 and I take really special care of it. I have the It barrel bag in periwinkle.
But...I really want this one too and have ever since I saw the pictures of it coming! This is the Hearts line...I want it either in black or raspberry. I'm becoming a purse hound...I think my husband is going to concede defeat and let me get it in a few months!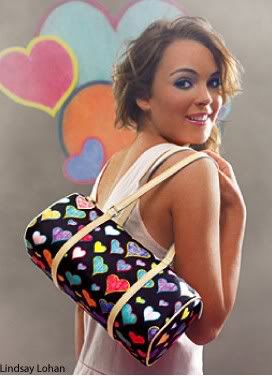 Isn't it just too cute for WORDS!? And then I'll have two! Which will be good, because I'm already putting a hurting on the periwinkle It bag despire my efforts to take such good care of it.