My favorite Valentine
And to think next year we're actually going to make more of a fuss over her!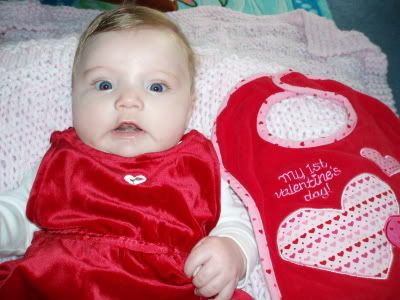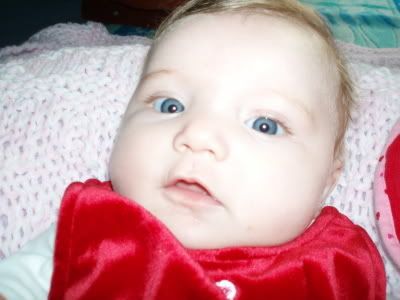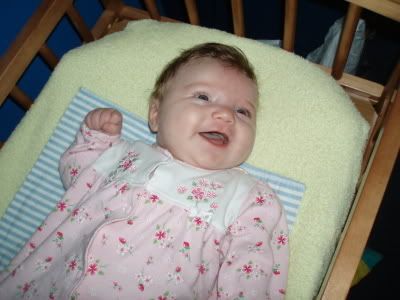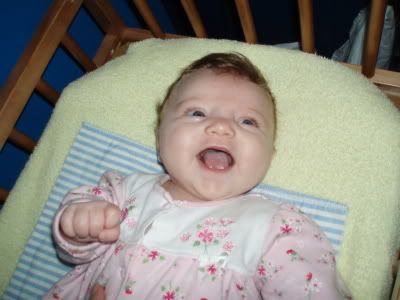 All in all, she had a great day! We got to the party at 3 to be informed that they don't do parties for infants (okay, then WHY was there a note in my box saying Infant Party at 3 pm...parents welcome to attend?), but she did get a variety of Valentines from her teachers and classmates, and one of her classmates actually gave her a teething ring! I thought that was pretty cute...wish I had thought of it. And then we took her out to dinner...okay, we took US out to dinner and she slept.
And sending smaller bottles of breast milk worked MUCH better today. Problem solved. Thanks, everyone, for all the comments!