I'm pregnant!
I kept having more of the same symptoms yesterday, so I finally gave in after dinner last night and took a test. It's light, but it's a line. I took my third test this morning and got the same thing.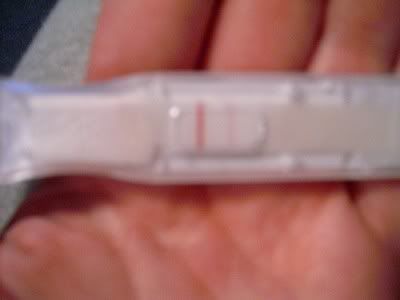 I have to run out to meetings today, but I wanted to be sure and share my good news with you! I would have shared it last night but Blogger has been cranky lately!
I'll write more later.