The complete transformation of the onion
Only a few short months ago, our nursery was our workout room and looked like this, painted in a pukey shade of Little Mermaid green. (The label said pale jade, but there was nothing pale about this color!)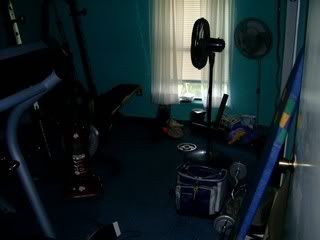 Now, I present to you the Finding Nemo room!
A few close-ups...
Our new and improved closet!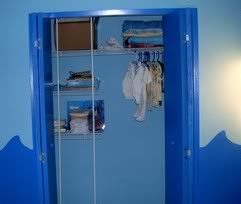 Our new baseboards...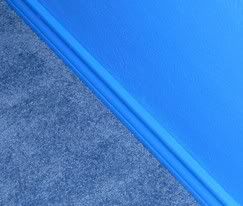 A zoom in shot of our new ceiling fan, and if you look in the corner of the ceiling behind, you will see our Prism hanging...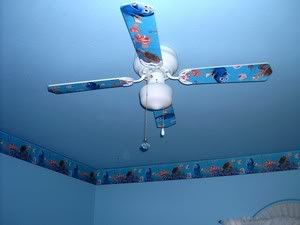 And...our neato outlet cover and the lava lamp nightlight! (I just had to try it.)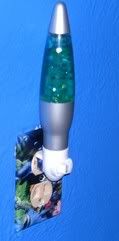 After I finished the bifolds and vaccuumed and cleaned up the carpet, I spent a good hour putting all my baby stuff away and just in general enjoying my new room. I really am quite pleased with the way it came out.
Now, I'm off to bed. *yawn*